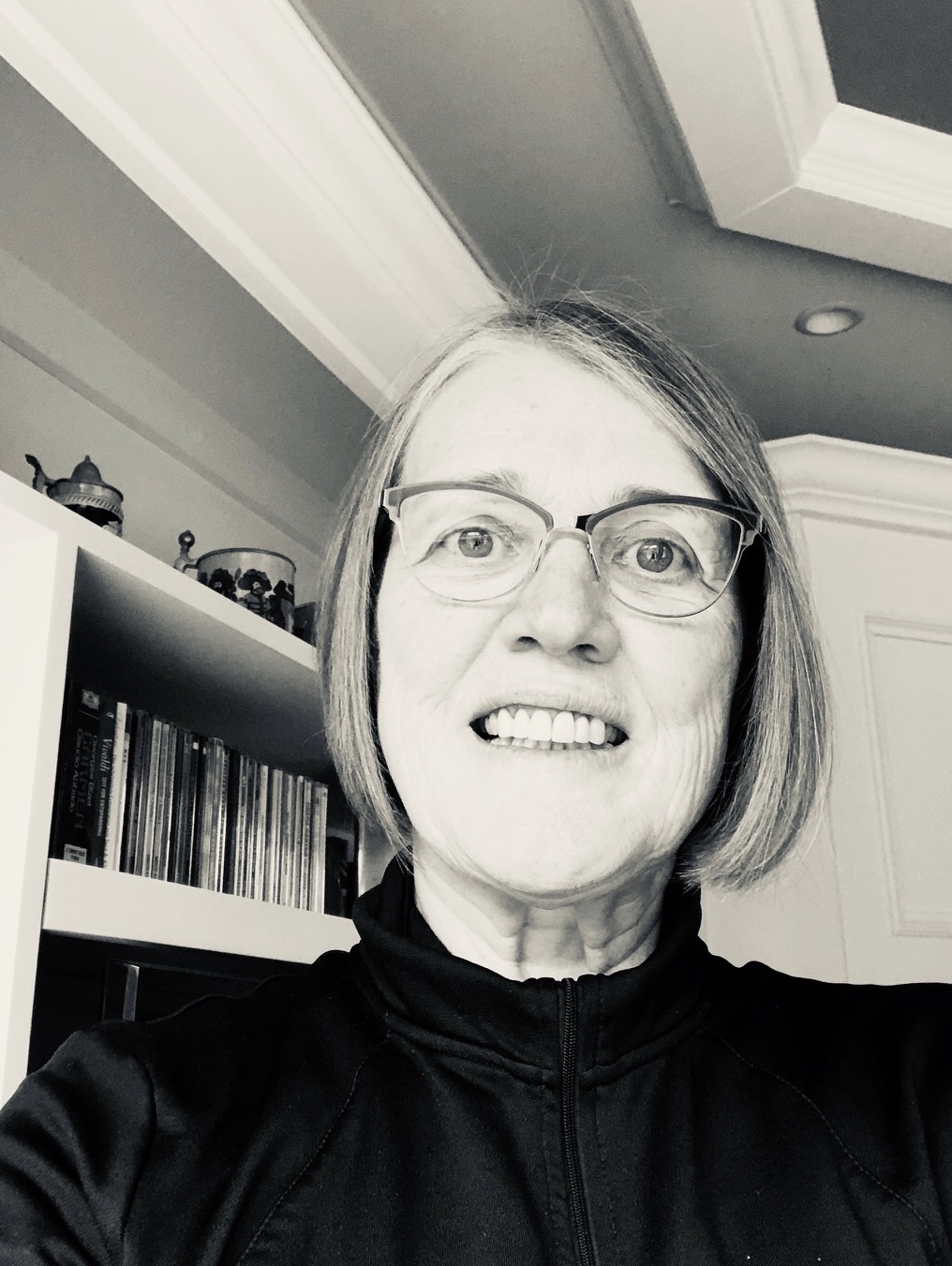 Hi, I'm Christine Alward and welcome to my website. I have been a demonstrator with Stampin' Up! since December 2009, and I love paper crafting and card making.
I love to make people feel good and happy about their accomplishments, big or small, and I can never get enough of the smiles and pride I see on my customers' faces when they look at a finished project.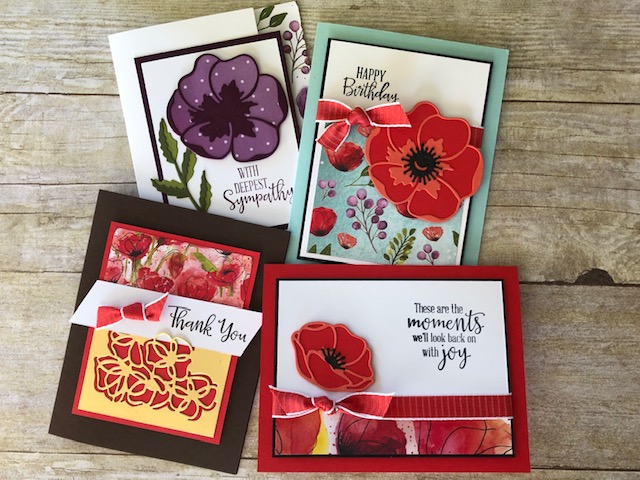 We are already 3 weeks into the new year, and some of you might be running low on greeting cards. This class will help add a handful of beautiful cards to your card box.
Here are the details for next month's Monthly Cards class:
My live class is on Friday, February 14 at 10:00 am or 06:30 pm
$20
- everything needed to create the cards will be here and ready for you. PDF with instruction goes out by email the next day. All you need to bring is the basic tool kit (paper snips, bone folder, all types of adhesives)
Pro Tip: To get your class for FREE with orders over $45 (before shipping and tax) using the dedicated host code
ZVZEHPK9
.
To-Go options: $25
- Class-kit (includes everything you need to make the 4 cards, except the stamp set, inks, colouring tools and adhesives) plus instructions (sent by email)
OR
You place a minimum $45 product order using the dedicated host code
ZVZEHPK9
and I send you the kit and instructions for
FREE
.
Instructions ONLY: $15
- To order PDF tutorial contact me by email or call for instructions.
Directions and packets will be mailed/emailed by 15/02/20.
Registration closes on February 10th
What a great way to start this New Year: we have a new catalogue - the Jan-Jun 2020 MINI, AND Sale-A-Bration is back as well.
Beginning January 3, 2020, hosts with qualifying orders can receive the exclusive Little Ladybug Stamp Set (EN: item 152384 FR: item 152794).
Any order type qualifies (customer, workshop, demo, online).
There is no limit as to how many qualifying orders you can place
Only one Little Ladybug Stamp Set can be redeemed per order.
Only the host of the order will receive the free stamp set.
To qualify, orders must be opened from January 3, and closed by March 31
Interested in becoming an independent Stampin' Up! demonstrator? There's no better time to join than during Sale-A-Bration, when you get special perks that you won't see any other time of year. Sign up before 31 March, and you will receive the mini paper cutter, a 6" x 6" (15,2 x 15,2 cm) designer series paper sampler, and your choice of a stamp set*.
*Host stamp sets and SAB stamp sets not included.
Get your Starter Kit for CAN$135, select your own choice of product up to CAN$165 AND receive one stamp set of your choice. the mini paper cutter and the 6"x 6" DSP sampler as your Sale-A-Bration joining bonus.
Don't hesitate to ask me questions regarding this promotion. My team and I welcome any new member, be it a hobby demo who wants to be a happy shopper and save 20%, or new members who are planning to make this a business. We have room for all of you.
There is lots to see and contemplate, take your time, check with me about your questions, and then go and earn the many free items available for you during this special time of the year.
Be happy, and don't forget to create and stamp a little bit...
There are two types of Stampin' Up! demonstrators, The Hobbyist
who enjoys the discounts and stays "current" by meeting the quarterly minimum through personal purchases along with some sales to a few creative stamping family members and/or friends.
The Career Demo
is planning to run this as a business, offering classes, workshops, parties & events and actively selling Stampin' Up! product and maybe recruit new demonstrators to build his/her own team.